"We deliver Independent Living to vulnerable people in their homes, connecting telehealth applications with care providers"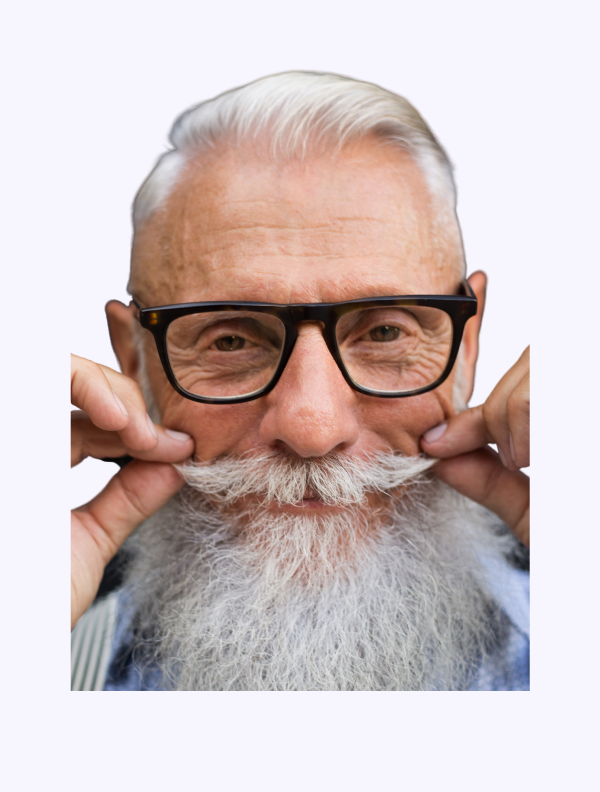 Telehealth as a Service Ecosystem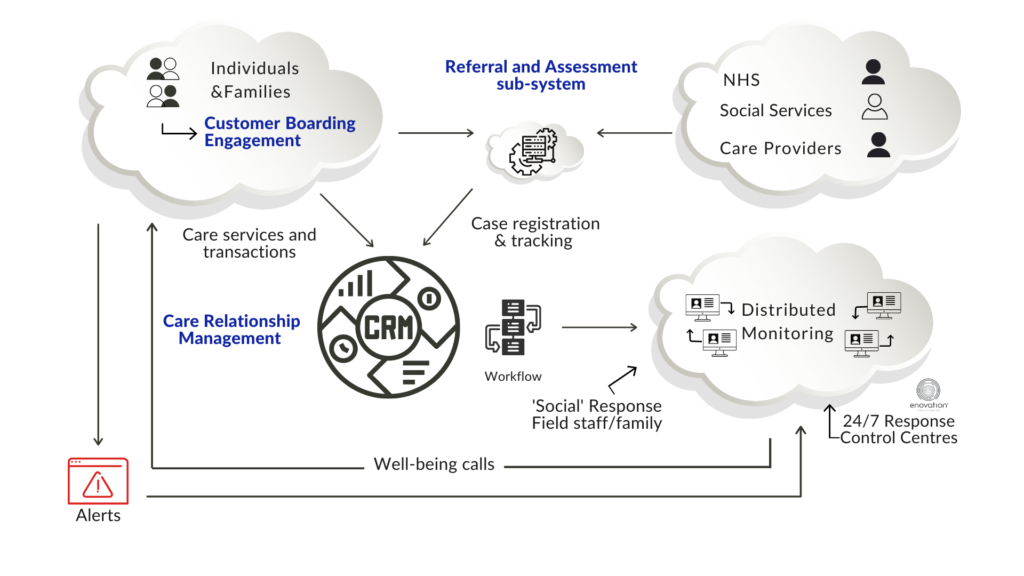 This diagram shows you the complete integrated view of TeleHealth as a Service.
It also demonstrates the flexibility of deployment and connectivity – including approved 3rd party resourcing:
Local Authorities
Domiciliary Carers
NHS OT's
Housing Associations
Private Providers
3rd Sector
We deliver  Independent Living support to vulnerable residents by connecting applications and care providers.
This Support is delivered via an integration of Core Modules.
Customer & Field Applications
DIY Service Registration & Assessment
They have an easy to use and comprehensive interaction with a range of services and information: Independent Living – magazine : guides : hints & tips – a centrally managed, locally presented resource.
Via an online registration/self-assessment interface (incl conditional logic) residents or families can provide much if not all of the info needed for on-boarding.
Relieving internal support from this resourcing overhead.
Service Subscriptions
They can also continue to the next step which is to select and subscribe the most appropriate package of services/devices and make initial payment (card : direct debit etc.). They'll also be able to make a provisional visit booking. Naturally these capabilities need to be considered in terms of internal processes. However they definitely improve the customer recruitment and on-boarding rate, whilst minimising resourcing costs.
Home Support Products
Families are rarely aware of the range of services and support that's available for their parents or relative. In addition to the wider scope of connected support, they have the opportunity to purchase and organise delivery of practical, stand-alone home aids – meeting individual Independent Living needs. An important aspect of this capability is automated reporting.
These additional purchases are advised to service operatives or administrators. Letting them now that an existing customer has added other devices that may indicate a change of circumstances or an ad-hoc retail purchase that indicates a potential new customer. This automated reporting isn't possible when customers purchase separately from other web stores. Potential income would also go elsewhere.
Response Alerts
Response alerts can be automatically sent to mobile devices, including route directions, customer info and even one-time keypad door access.
Proactive as well as reactive support can be facilitated. For example, via a mobile version of the online registration, a fire officer making a safety survey can advise and register potential TaaS customers.
Additionally, vulnerable field workers can become customers of the service. For example lone workers, security, regulators and enforcement operators.
Council & Service Provider
Unified Systems
For Councils commissioning domiciliary services, a unified system reduces costs and facilitates better management control and reporting.
Care & Health Professionals
Domiciliary Care
The use of online, interactive interfaces connects and equips NHS and other professionals. They can be guided through referrals and registrations which are also automatically advised to appropriate personal. Subject to security and approval, GP staff may also be granted a level of access if appropriate.
In particular, Domiciliary providers can gain from T.a.a.S in a number of ways. They can become additional responders, installers etc. – representing income to them and cost savings to your organisation. They may also take advantage of T.a.a.S booking and scheduling applications for all other visits, rather than their own dedicated systems.